The Lakewood Branch
Click on the arrows on the map to see each photo, or click here to follow the action as our train heads toward Peerless Confection to drop a hopper loaded with sugar on their spur track.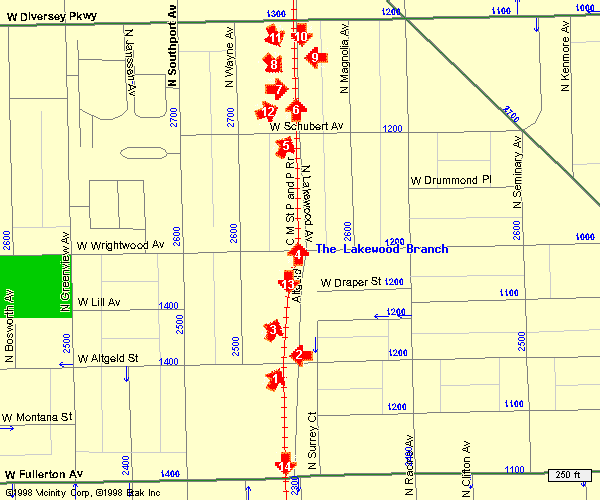 Return to Lakewood Branch Home Page
All content (except as noted) Copyright © 1999 J. Mika. All Rights Reserved.
Map Copyright © 1999 Vicinity Corporation. All Rights Reserved. Used by agreement for non-commercial use.